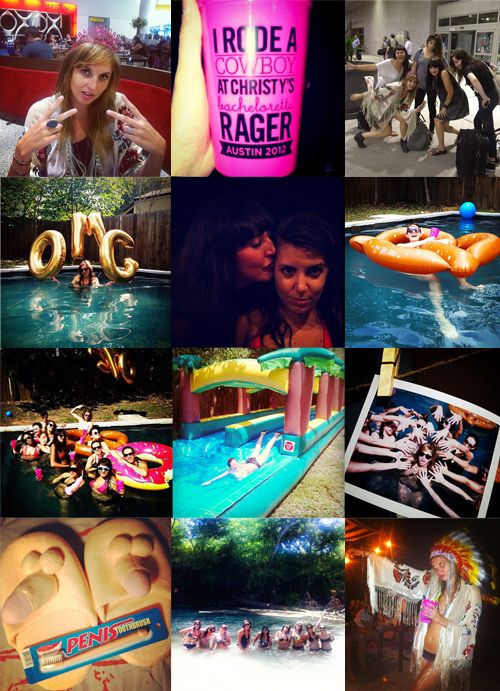 so i made it through my bachelorette party, but i'm not quite sure how.
my girls are the most incredible, thoughtful, crazy group of ladies that i couldn't be prouder to call my friends. and MAN did they go all out for me.
not only were there giant balloons, gift bags, penis everything, and inflatable doughnuts - but they also designed and produced cups for the weekend, took me tubing by renting a party bus, and rented a 40 foot blow up bouncy house slip n' slide that took up liz's entire back yard for a whole day.
i won't even get into the cowboy who came by to visit the group of indian princesses in face-paint and headdresses...
i mean, i'm trying but i can't even explain how special and amazing this past weekend was and how much i love each and every one of them. they really are the most amazing people i've ever had in my life.